Panel Blinds
Panel blinds are an elegant and versatile shading solution for large windows or patio doors and may be used as a room divider.
The blinds encompass large panels of fabric which stack neatly behind one another when open, allowing maximum light into the room.
Available in natural looking and translucent fabrics panel blinds will transform the look of any room with their cultured, sophisticated appearance.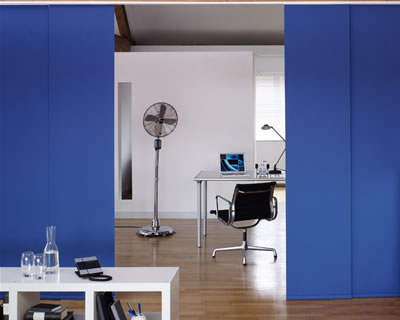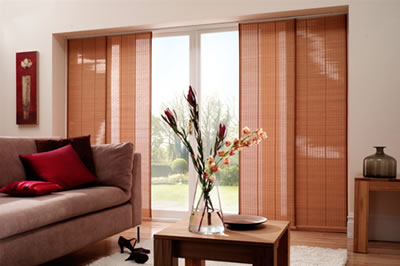 Quality Assurance
Each made-to-measure Panel blind is made to Abbey's high standards, but whatever your choice of fabric or blind style, you will be sure to have a fabulous blind guaranteed to enhance any window in your home. All of our Panel blinds are made of high quality materials and the blinds are manufactured right here in the UK. All of our Panel blinds come with a full 12 month guarantee, so you can be sure you will receive a blind that you will be happy with for years to come from one of the UK's leading made-to-measure blinds companies.